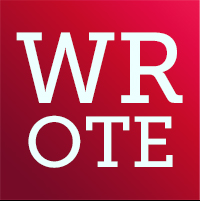 Akwekon Media is proud to co-produce (along with Rogue Ravens Media) the
WROTE podcast
. Available at all the usual points of presence on the web (iTunes, GooglePlay, Stitcher, etc).

Akwe:kon - a Mohawk word meaning "All of us, together." It connotes a synergy, a coming together of mind, body and spirit.

For us, storytelling is in our blood. It is as rudimentary to us as breathing. Whether tied to current events or by following a thread back into a rich historical tapestry -- the story is the thing. We always have time to hear a good story or to tell one.

Sit a spell and look through our reel page listing past and current projects, or our curation pages of those storytellers we admire, who inspire us and why.

Whether we do it cinematically, through employing emerging mobile technologies, or good old print media, we strive to find the heart of the story and the best means possible to tell it.

What's your story? That's what we'd like to know...

Nia:wen

The Akwekon Media Team
NOTICE -
Akwekon Media
is looking to assist other independent writers to have their works edited and published.

Not being understood? Not feeling supported?
Drop us a line
and we'll see how we can help!
What we're reading now...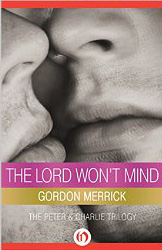 The Lord Won't Mind
by Gordon Merrick
Kindle Book via
Amazon
- US
The classic gay love story that spent sixteen weeks on the
New York Times
bestseller list is as gripping and sexy today as it was when it hit the bookshelves more than forty years ago
Charlie Mills always played the role of the good grandson, and his grandmother rewarded him for it handsomely in the form of all the gifts, money, and attention a boy could want. Entering college in the late 1930s, Charlie just has to keep doing what his grandmother expects of him in order to continue to receive her gifts. He has to find a nice girl, get married, and have a few kids. Then one summer, he meets Peter Martin.

Peter is everything that Charlie has ever wanted. Despite all the obstacles, Charlie immediately craves and pursues Peter, who happily obliges him. As they grow closer, Charlie is forced to choose between two options: complying with the expectations of society and family, or following the call of true love. In this, the first book of the Charlie & Peter Trilogy, Gordon Merrick creates an enduring portrait of two young men deeply in love, and the tribulations they endure to express themselves and maintain their relationship.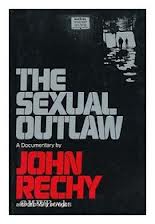 The Sexual Outlaw
by John Rechy
Kindle Book via
Amazon
- US
In this angry, eloquent outcry against the oppression of homosexuals, the author of the classic City of Night gives "an explosive non-fiction account, with commentaries, of three days and nights in the sexual underground" of Los Angeles in the 1970s--the "battlefield" of the sexual outlaw. Using the language and techniqus of the film, Rechy deftly intercuts the despairing, joyful, and defiant confessions of a male hustler with the "chorus" of his own subversive reflections on sexual identity and sexual politics, and with stark documentary reports our society directs against homosexuals--"the only minority against whose existence there are laws."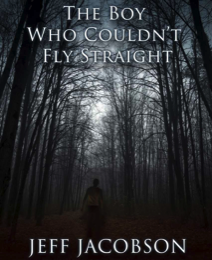 The Boy Who Couldn't Fly Straight
by Jeff Jacobson
Book via
Amazon
- US
Book One of a three-part series


Will Grace and her evil coven continue kidnapping teenagers in the greater Seattle area, or will the local witches, determined to live in peace and secrecy, be able to stop them?

Closeted high school sophomore Charlie Creevey and his mother Elizabeth live in the shadows of the Sierra Nevada Foothills, where they tend to their fruit orchards and vegetable gardens, generally keeping to themselves. That is, until one afternoon in late August, when a German shepherd crashes through their living room window and demands that the boy be handed over.

Barely escaping with their lives, mother and son flee California and head to Seattle, where Charlie discovers the secret Elizabeth has been keeping from him his entire life: that he hails from a family of witches, and will soon be initiated into the craft.

Charlie moves in with an aunt and an uncle he barely knows, then has to adjust to a new school and a new life. Soon after, the coven strikes again, barely failing to capture him.

At the same time, Charlie tries to deny that his feelings for popular high school junior Diego Ramirez have become something more than friendship. He learns the hard way that ignoring what his heart wants obstructs his development as a witch, making him defenseless against Grace and her growing threat.

Will Charlie refuse to accept who he is, or will he acknowledge the truth, in order to stay alive and protect the people he loves?