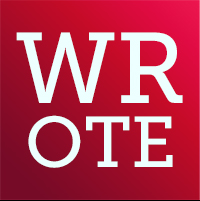 Akwekon Media is proud to announce our newest offering - The Wrote Podcast. This is a deep dive by authors, Jayne Lockwood, Vance Bastian and our own SA Collins as they discuss the craft of writing, with a decidedly queer slant, literature fiction across multiple sub-genres.

Each week the hosts will engage a published author (or a new one on the eve of their first release) to discuss their works and why they do what they do. It is a frank discussion that in the heat of things might have a swear word or two – so an NSFW rating is advised.

Come join Baz, Jayne and Vance as they take on the craft of writing literature fiction with guest authors and readers of the works. We hope you'll find it as thought provoking and engaging as we think it is.


WrotePodcast.
Join in the conversation!

Akwe:kon - a Mohawk word meaning "All of us, together." It connotes a synergy, a coming together of mind, body and spirit.

For us, storytelling is in our blood. It is as rudimentary to us as breathing. Whether tied to current events or by following a thread back into a rich historical tapestry -- the story is the thing. We always have time to hear a good story or to tell one.

Sit a spell and look through our reel page listing past and current projects, or our curation pages of those storytellers we admire, who inspire us and why.

Whether we do it cinematically, through employing emerging mobile technologies, or good old print media, we strive to find the heart of the story and the best means possible to tell it.

What's your story? That's what we'd like to know...

Nia:wen

The Akwekon Media Team
NOTICE -
Akwekon Media
is looking to assist other independent writers to have their works edited and published.

Not being understood? Not feeling supported?
Drop us a line
and we'll see how we can help!
What we're reading now...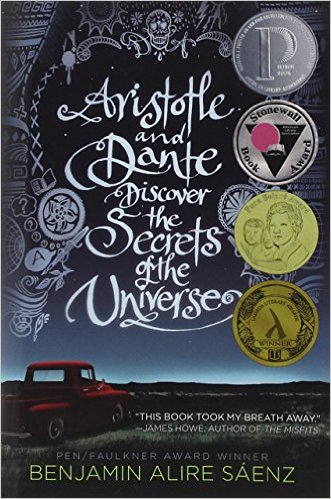 Aristotle and Dante Discover The Secrets of the Universe
by Benjamin Alire Saenz
Kindle Book via
Amazon
- US
This Printz Honor Book is a "tender, honest exploration of identity" (
Publishers Weekly
) that distills lyrical truths about family and friendship.


Aristotle is an angry teen with a brother in prison. Dante is a know-it-all who has an unusual way of looking at the world. When the two meet at the swimming pool, they seem to have nothing in common. But as the loners start spending time together, they discover that they share a special friendship—the kind that changes lives and lasts a lifetime. And it is through this friendship that Ari and Dante will learn the most important truths about themselves and the kind of people they want to be.